Why do we provide consulting services?
---
Studies about resource efficiency in companies in industrialized countries identified resource saving potentials of 30% to 50%, in newly industrialized countries more than 50%. The utilization of these potentials secures our future in terms of reduction of ecological impacts and climate change. It also supports the sustainable development of our society, as well as the sustainable use of the resources available to us.
Caused through the dispute of cost environmental measures and environmental measures the Cleaner Production (CP) approach was developed. Over the past 25 years, this approach has provided evidence that dealing with environmental issues in the company and solving the associated problems has a positive impact on costs.
CP focusses on resource efficiency of existing technologies, processes and workflows and the need of change of mind of involved people. In 2012 the approach was extended by resource efficiency and is called now "Resource Efficient Cleaner Production".
---
This to emphasize the focus on resource efficiency of installed technologies without investing in new resource efficient technologies.
Through consequent implementation of the approach the resource efficiency improves many times more than by replacing or change of technology. The approach shows that the change of mind in companies towards RECP is the key for economic success.
This change of mind starts at top management/owner and ends at the employees. A frequent side effect of RECP measures is increasing employee motivation and thus increasing productivity.
We achieve the change of mind set with our consulting services, training and coaching of the companies about changes through RECP approach.
This enables our clients to achieve an economic profit and further to contribute a respectable share of improvement of environmental status of their companies. Furthermore, this is the base for sustainable development of the clients' company.
---
Where do we implement this approach?
Actually MMCi & its coopation partners are in Austria, European Union and South East Asia active. But we are not restricted to these markets and welcome any other country.
---
What strategy do the services have?
The subject areas of the services are diversified. The starting point of our services is the identification of consulting service needs of our clients. The identification determines the project/service scope. The consulting services & projects are planned in a way that teams of adequate experts of MMCI and its cooperation partners are built for carrying out the services/project.
Suggested solutions and measures are developed with company representatives to ensure a sustainable implementation of solutions and measures.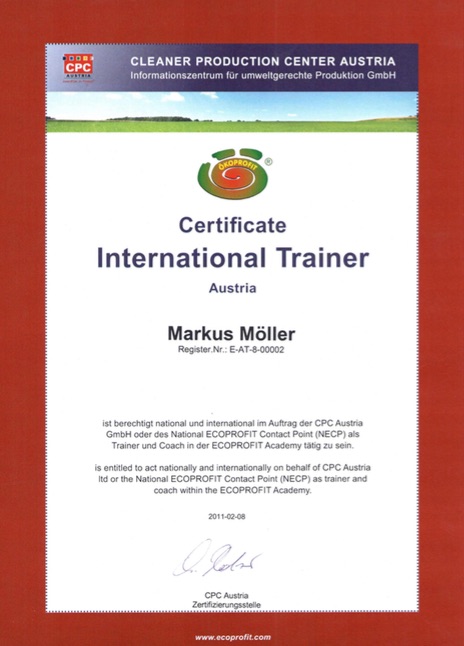 Markus Möller
CEO
---
International expert in RECP, SCP and sustainable development for over 20 years, including 15 years hence experience in south and south-east Asia. Mr. Moeller is supporting companies improving their environmental performance, reducing their cost and improving their productivity. His engagement in this business is with MMCI in Austria and SUSTENT pvt. Ltd. in India for the Asian market.
His core strength is in the field of Resource Efficient Cleaner Production (RECP), Sustainable Consumption and Production (SCP), sustainable development of organisations and Circular Economy. This includes topics as efficient resource and energy management, efficient process management, waste management, resource controlling, development of resource efficient business strategies and training on mentioned topics. Above fields of activities are all related to profound change in organisations, which need to be accompanied by a change process and are another expertise by Mr. Moeller.
He actualised training and consulting materials for UNIDO at STENUM GmbH and was engaged by EU, GIZ and UN projects as international expert. Further he carried out RECP trainings for UNIDO for RECP consultants at NCPC Sri Lanka, RECP Training of Trainers for CPC Austria in Austria, Hungary, Albania, Poland on the Philippines, South Korea, Nepal, Bangladesh and India.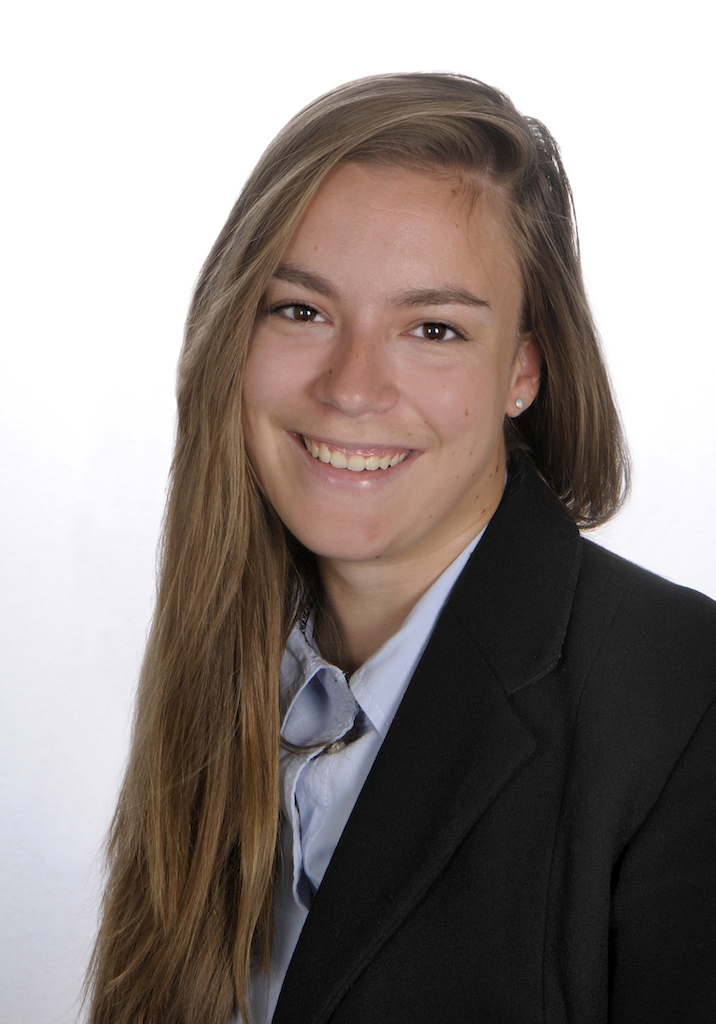 Victoria Möller, BSc.
Junior Consultant/ Projectmanager
---
Victoria Möller studied environmental and bioresource management at the University of Natural Resources and Life Sciences in Vienna. During her apprenticeship she did some internships, including one at the Office of the Carinthian State Government in the area of ​​lake research and at the Federal Environment Agency Austria. She has been with MMCI since April 2020.
Her areas of application are RECP, SCP and tracking SDGs. The focus here is the development of projects in the field of training and education on the areas of application. Furthermore, she accompanies new projects and is responsible for project management and communication. Through her interests, she recognized the importance of dealing with resources and their sustainable treatment and placed them in the focus of her professional activities.